Our Pre-Owned Warranty Programs
---
3-Day, 300-Mile Used Vehicle Exchange Program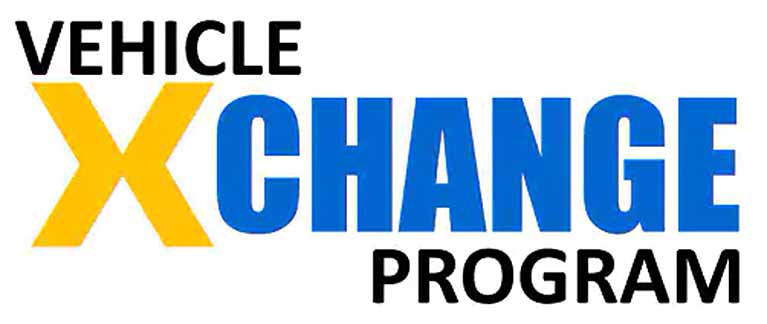 If you don't like it, you can bring it back. Every used vehicle is covered by our complimentary 3-Day, 300-Mile exchange program. If you are unhappy with your vehicle for any reason, you can exchange it towards the purchase of another vehicle of equal or greater value.
Search Used Vehicles
Premier Certified Pre-Owned Vehicle Limited Warranty Program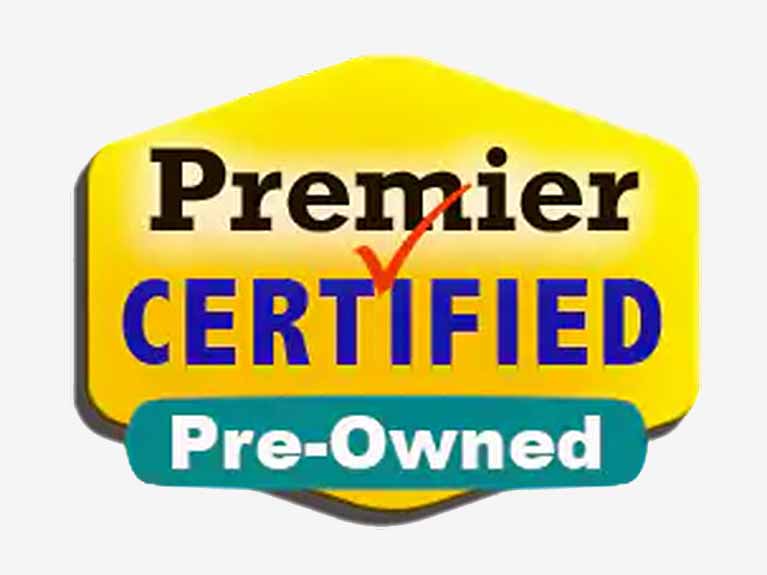 Better Than Power Train Warranty
3 months/3,000 miles on all covered components
All Premier Certified vehicles have been thoroughly inspected and professionally serviced by our certified technicians and are backed with a limited warranty from Ally Financial. If any covered component fails within the warranty period, we'll repair it FREE of CHARGE .
Look for the Ally Sticker on Select Used Vehicles: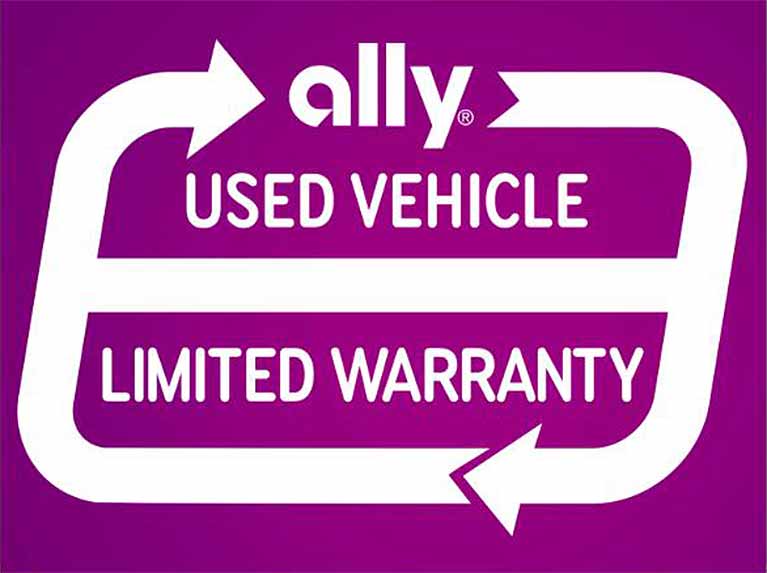 Search Premier Certified Vehicle Inventory
What's Included
Engine
Cylinder block, heads and all internal engine parts; crankshaft bearings, camshaft bearings, connecting rods and bearing, pistons, valve train, timing ears, timing gear chain/belt and cover, oil pump/oil pump housing, manifolds, flywheel, water pump, harmonic balancer, valve covers, oil pan and engine mounts. Also covered are turbo charger/supercharger housings, internal parts and valves.
Fuel Delivery Components
Fuel pump, EFI sensors/control units, fuel pressure regulators, fuel sending unit and diesel fuel injection pump
Transmission/Transaxle/Transfer Case
Case and all internal parts, input/output shafts, automatic transmission clutches, bands, governor, thrust bearings, washers, torque converter, vacuum modulator, transmission mounts, transmission-mounted solenoid pack, electronic control unit and oil pan
Front-Wheel Drive
Final drive housing, all internal parts, axle shafts, axle shaft bearings, constant velocity joints, axle housing, differential, bearings and case
Rear-Wheel Drive
Axle shafts, axle shaft bearings, axle housing, all internal parts, differential side and pinion gears, disc or cone-limited slip, propeller shafts, universal joints, center support bearings and yokes
Brakes
Master cylinder, power assist booster, wheel cylinders and disc calipers
Electrical
Starter motor and solenoid, alternator/generator, voltage regulator, wiper motors, ignition switch, ignition lock cylinder, electronic ignition control module, distributor and emergency warning flasher switch
Vehicle Manufacturer-Installed Air Conditioner
Compressor, clutch and clutch bearing, condenser, evaporator, accumulator, high/low pressure compressor cut-off switch, pressure cycling switch, receiver dryer and temperature control programmer
Sales Hours
615-257-6878
| | |
| --- | --- |
| Monday | 8:00 am - 7:00 pm |
| Tuesday | 8:00 am - 7:00 pm |
| Wednesday | 8:00 am - 7:00 pm |
| Thursday | 8:00 am - 7:00 pm |
| Friday | 8:00 am - 7:00 pm |
| Saturday | 8:00 am - 7:00 pm |
| Sunday | Closed |
Service Hours
615-625-5116
| | |
| --- | --- |
| Monday | 7:00 am - 5:00 pm |
| Tuesday | 7:00 am - 5:00 pm |
| Wednesday | 7:00 am - 5:00 pm |
| Thursday | 7:00 am - 5:00 pm |
| Friday | 7:00 am - 5:00 pm |
| Saturday | 8:00 am - 3:00 pm |
| Sunday | Closed |
Parts Hours
615-374-7559
| | |
| --- | --- |
| Monday | 7:00 am - 5:00 pm |
| Tuesday | 7:00 am - 5:00 pm |
| Wednesday | 7:00 am - 5:00 pm |
| Thursday | 7:00 am - 5:00 pm |
| Friday | 7:00 am - 5:00 pm |
| Saturday | 8:00 am - 3:00 pm |
| Sunday | Closed |